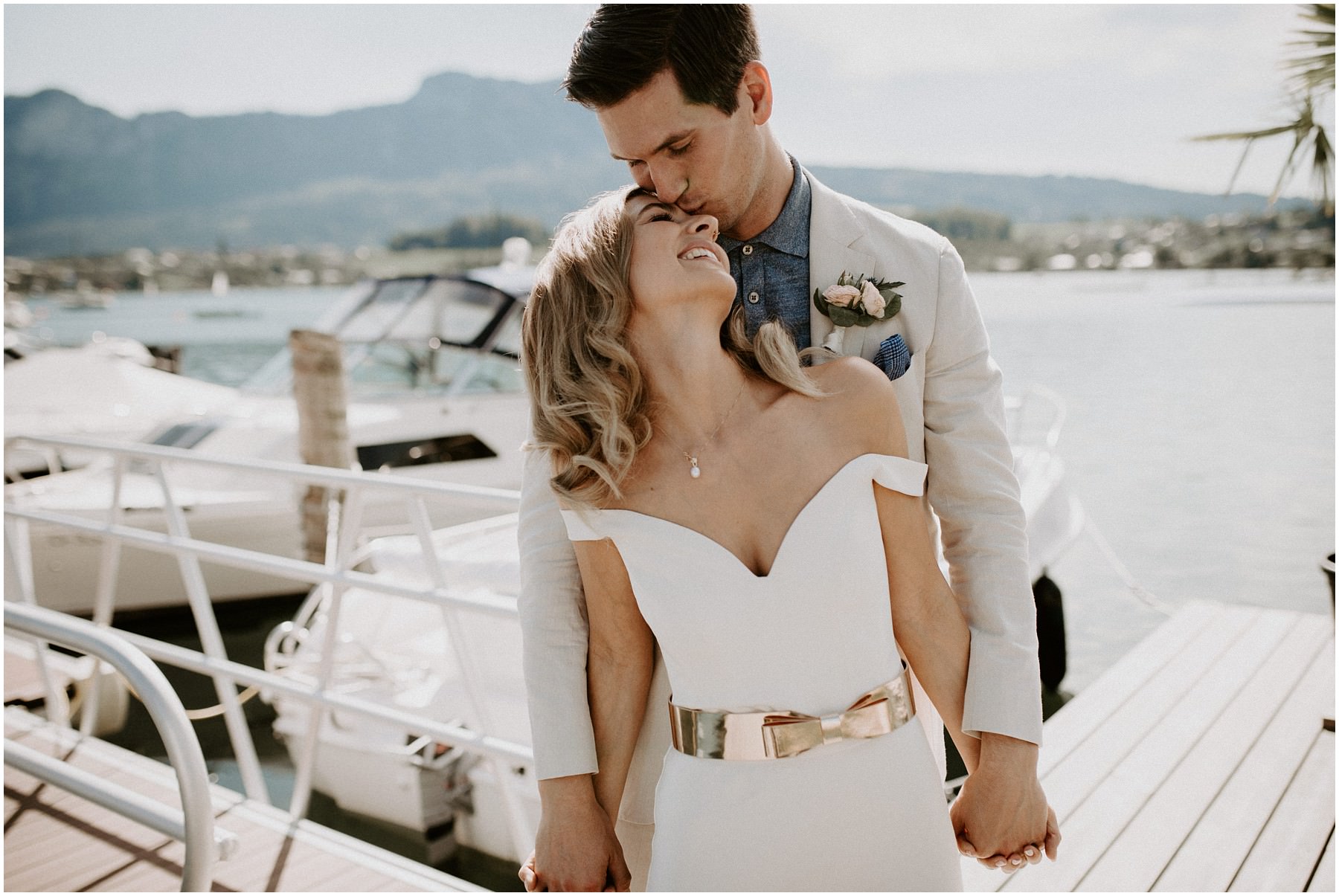 From the metropolis of Berlin they went all the way to his beautiful homeland Mondsee in Austria. Here, L&B said yes in front of their families and beloved friends on a wonderful summer day.
Particularly noteworthy is the unique "prince's room" of the Mondsee registry office. I have seldom seen a wedding room that conveys so much atmosphere. The magical atmosphere paired with a wonderful, emotional ceremony made the civil wedding perfect. No eyes could stay dry here (not even mine).
The reception in the courtyard invited to celebrate and enjoy.
The bridal couple shoot took us through the picturesque streets of Mondsee and
to the beautiful harbor with a view of the breathtaking Drachenwand.
The love for one another is definitely written on their faces.
---